Book – Can't Hurt Me (Master Your Mind and Defy the Odds)
Author – David Goggins
Genre – Self-Help
Published in – 2018
"Never forget that all emotional and physical anguish is finite! It all ends eventually. Smile at pain and watch it fades for at least a second or two"
Can't hurt me is one of the best motivational books I have read in recent time. I have had goosebumps reading David's story and the things he put himself through.
This is my 83rd book in a reading book a week regime and I haven't cried reading any other book as much as I have while reading this one.
Can't hurt me will shake you to the core, introduce you to the level of pain you have never imagined before, and what one can accomplish as one increases the tolerance to pain.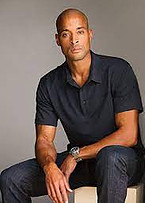 About the Book –
Can't hurt me is David's life journey and the lessons he learned throughout his career and in life so far. In every lesson, David connects his struggle with a real-life situation and empowers with tactics to implement.
David is a retired Navy SEAL and the only member of the U.S. Armed Forces ever to complete SEAL training, U.S. Army Ranger School, and Air Force Tactical Air Controller training. Goggins has competed in more than sixty ultra-marathons, triathlons, and ultra-triathlons, setting new course records and regularly placing in the top five.
Here is a couple of Ideas David Shares in the book.
---
1) Accountability Mirror –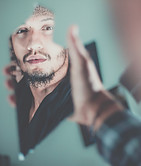 David encourages to be blunt about present situation, hold self-accountable and get to work. If you are fat, call yourself out. You need to change it, no one is coming.
Put your insecurities, goals, dreams on paper. Get real. It's OK to be unkind to self as one needs to develop thick skin to grow in life. Get real. Break down your goals in tiny goals and start attacking them.
2) Armored Mind –
Until you experience hardships like abuse and bullying, failures, and disappointments, your mind will remain soft and exposed. Life experiences, especially negative experiences, help callous the mind. But it's up to you where those callous lines up.
You can tolerate doubt as a backseat driver, but if you put doubt in the pilot's seat, defeat is guaranteed.
To develop an armored mind—a mindset so calloused and hard that it becomes bulletproof—you need to go to the source of all your fears and insecurities.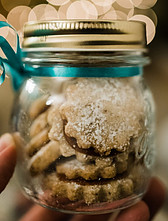 3) Cookie Jar Concept –
David encourages to tapping in the feeling of past wins, achievements, success, blessing, feeling grateful for everything so far in life can help us ride through any tough time. This is what is calls going in to Cookie Jar.
He further explains that Be hard and rough in accountability mirror and be appreciative of all the small wins along the way to keep balance.
You'll come to a point in any exercise where pain, boredom, or self-doubt kicks in, and you'll need to push back to get through it. The Cookie Jar is your shortcut to taking control of your own thought process.
4) The 40% Rule –
The 40% rule – (the governor in car example – controlling ceiling of performance) That's the governor in action! Once you know that to be true, it's simply a matter of stretching your pain tolerance, letting go of your identity and all your self-limiting stories, so you can get to 60 percent, then 80 percent and beyond without giving up.
He calls this the 40% Rule, and the reason it's so powerful is that if you follow it, you will unlock your mind to new levels of performance and excellence in sports and in life, and your rewards will run far deeper than mere material success.
5) Goggins Laws of Nature –
David shares his laws of nature, that he has come to realize one must get over in life to achieve anything worthwhile.
You may not be the best all the time.
You may be the only black, white, Asian, Latino, female, male, gay, lesbian or [fill in your identity here] in each situation.
There will be times when you feel alone.
6) Talent not Required –
David through his different race participation stories and getting involved in recruitment shares the idea that talent is way less important than perseverance and endurance. You need heart, purpose, and sheer tolerance of high pain to constantly challenge to better your best.
He claims that his work ethic is the single most important factor in all his accomplishments. Everything else is secondary, and when it comes to hard work, whether in the gym or on the job, The 40% Rule applies.
7) Constantly Aware of the Fact and Act –
No matter what you or I achieve, in sports, business, or life, we can't be satisfied. Life is too dynamic a game. We're either getting better or we're getting worse.
We are all fighting the same battle. All of us are torn between comfort and performance, between settling for mediocrity or being willing to suffer to become out best self, all the time.
Greatness is not something that if you meet it once it stays with you forever. That evaporates like a flash of oil in a hot pan.
8) The Power of Failure –
David shares the idea of the power of failure through his Pull-ups world record trials.
He encourages seeing failure as lesson. Take out your journal note down, everything that went well and didn't go well. Take complete ownership of your results. Focus on what you can improve at next trial and also anticipate unexpected hurdles.
He explains that when we focus on what we can control, we feel empowered and by keeping room for unforeseen hurdles we will be in much better position to deal with it.
Your entitled mind is dead weight. Cut it looses. Don't focus on what you think you deserve. Take aim on what you are willing to earn.
---
I have also created videos of a few quotes from the book I read- Hope you like it. Please do subscribe to YouTube channel self-help books quotes- Myread4change
Conclusion –
Can't hurt me will help you take complete ownership of your life, inspire you to push limits, and make them new normal. You'll see pain with new eyes and embrace it as part of growth rather than shirking from it.
It's a must-read book. You may download the Can't Hurt Me Free E-book here. If you like this book you may also consider reading Slight Edge. A great book that will help you break big goals into tiny achievable tasks.
Hope this book summary helped you in some way. I would appreciate your two cents in the comment box.
Thank you for your time. I wish you a life of Growth and Success.
Muzammil