Book – Give and Take (Summary)
Author – Adam Grant
Genre – Self-help Book
Published in – 2013
"Some people, when they do someone a favor, are always looking for a chance to call it in. And some aren't, but they're still aware of it—still regard it as a debt. But some don't even do that. After helping others, they go on to something else. We should be like that". —Marcus Aurelius, Roman emperor.
Whenever we interact with another person at work, we have a choice: do we try to claim as much value as possible or contribute value without worrying about what we receive in return?
Professionally, few act purely like givers or takers, adopting a third style instead. We become "Matchers," striving to preserve an equal balance of giving and getting.
Matchers operate on the principle of fairness: when they help others, they protect themselves by seeking reciprocity.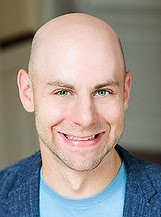 About the Author –
Adam Grant has been Wharton's top-rated professor for seven straight years. As an organizational psychologist, he is a leading expert on how we can find motivation and meaning and live more generous and creative lives.
He is the #1 New York Times bestselling author of 5 books that have sold millions of copies and been translated into 35 languages: Think Again, Give and Take, Originals, Option B, and Power Moves.
About the Book –
Adam argues that Givers are more successful, unlike what is commonly assumed, and provides startling studies and stories illuminating how giving can be more powerful—and less dangerous—than most people believe.
He further explains that Givers are found at the top and bottom of the Corporate world and explores what separates the Champs from the Chumps.
The book is divided into Two Parts –
PART 1 – unveils the principles of givers' success, illuminating how and why Givers rise to the top. The main four areas explored are networking, collaborating, evaluating, and influencing.
PART 2 – shifts focus from the benefits of giving to the costs and how they can be managed. How Givers Protect Themselves against burnout and avoid becoming pushovers and doormats.
---
A few Key Ideas From The Book –
1) Takers, Givers and Matchers –
Takers have a distinctive signature: they like to get more than they give. Givers are a relatively rare breed. They tilt reciprocity in the other direction, preferring to give more than they get.
Takers are self-focused and look for what others can offer them, whereas Givers are other-focused and look out for what others need.
Professionally, few act purely like Givers or Takers, adopting a third style instead. We become "Matchers," striving to preserve an equal balance of giving and getting.
Matchers operate on the principle of fairness: when they help others, they protect themselves by seeking reciprocity.
2) Self Fulfilling Prophecies –
According to one research, it depends on how teachers perceive their students. If they are told that students have more potential, they treat them differently than others, and as a result, these students achieve more.
Takers have difficulties seeing the best in others, as they see others as competition. Matchers wait for signs of potential before they commit support.
Givers, however, naturally look at people in terms of what they can become rather than who they are and, as a result, tend to uplift others.
---
THE POWER OF POWERLESS COMMUNICATION –
1) Dominance and Prestige –
Research suggests two fundamental paths to influence: dominance and prestige.
When we establish dominance, we gain influence because others see us as strong, powerful, and authoritative. When we earn prestige, we become influential because others respect and admire us.
2) Powerful v/s Powerless Communication –
To establish dominance, takers specialize in assertive communication: they speak forcefully, raise their voices to assert their authority, express certainty to project confidence, promote their accomplishments, and sell with conviction and pride.
Powerless communicators (Givers) tend to speak less assertively, expressing plenty of doubt and relying heavily on advice from others. Givers talk in ways that signal vulnerability, revealing their weaknesses and using disclaimers, hedges, and hesitations.
---
How Givers develop prestige in four domains of influence: presenting, selling, persuading, and negotiating.
Adam explains with examples when persuading, powerless speech consistently garners more support than powerful speech.
Powerful speech works well in leadership roles when all members are followers; however, when team members are proactive, powerless speech will serve the leader well and boost team performance drastically.
1) Presenting –
Takers tend to worry that revealing weaknesses will compromise their dominance and authority. Givers are much more comfortable expressing vulnerability: they're interested in helping others.
Givers by making themselves vulnerable, givers can build prestige.
There's a twist: expressing vulnerability is only effective if the audience receives other signals establishing the speaker's competence.
2) Selling –
When selling, Givers ask questions in a way that conveys the desire to help customers, not take advantage of them.
By asking questions and listening to the answers, Givers shows their customers that they care about their interests. This builds prestige.
Asking questions opened the door for customers to experience what psychologist James Pennebaker calls the joy of talking.
3) Persuading –
speech styles signal who's a giver and who's a taker. Takers tend to use powerful speech: they're assertive and direct. Givers use more powerless addresses, talking with tentative markers like hesitations tag questions.
Givers use soft approaches, putting across their ideas as suggestions, and are not concerned about credit. People are more open to indirect suggestions rather than straight-up solutions.
4) Negotiating –
While Takers try to create dominance in negotiation and Matchers call in favor of reciprocity, Givers adopt different strategies like seeking advice and letting people offer solutions.
Research shows that advice-seeking is a surprisingly effective strategy for exercising influence when we lack authority. Advice-seeking has four benefits: learning, perspective-taking, commitment, and flattery.
---
How Givers at the Bottom can Move up to Top (From Chumps To Champs)
1) Chunking & Sprinkling –
Chunking plans to give in a particular day or block of time, whereas sprinkling gives randomly as and when required or needed.
Research shows that chunking is more effective, and the giver finds it more satisfying and, as a result, able to contribute fully, whereas sprinkling leaves given exhausted with no real sense of satisfaction of giving.
2) Sincerity Screening –
It's important to identify genuine givers and do a sincerity screening before offering help, as givers are more prone to fraud and cheating due to their nature of seeing the best in people trusting them.
The ability to recognize agreeable takers as fakers is what protects givers against being exploited. They don't mistake a person's agreeableness for a giver and disagreeable for takers.
3) Generous tit-for-tat – The Adaptable Givers –
Generous tit-for-tat is an Otherish (they care about benefiting others, but they also have ambitious goals for advancing their interests) strategy.
Selfless givers make the mistake of trusting others all the time, whereas Otherish givers start with trust as the default assumption. Still, depending on the other person, they're willing to adjust their reciprocity styles.
When dealing with takers, shifting into matcher mode is a self-protective strategy.
Conclusion

–
If you are a selfless giver, you will find many insights to move to the top. As a Matcher, you will find ample opportunities to help others without hampering your success.
If you are a Taker, this book will convince you to move towards giving, mastering the skill of giving and succeeding while uplifting others instead of using them as ladders.
If you like this book, you may also check out "The Slight Edge," which signifies the power of steady actions.
You may follow Author Adam Grant on his Website for more insights.
I hope this summary of Give and Take helped you in some way. Do share your thoughts on the book in the Comment.
I wish you all the success.
Muzammil