Book – 13 Things Mentally Strong People Don't Do (Review)
Author- Amy Morin
Genre – Self-Help
Published – 2019
The thirteen things mentally strong people don't do is about learning good habits and avoiding the bad ones.
Amy Morin explains as much as good habits count in succeeding, bad habits need equal or more attention as that sabotages progress in accomplishing any goal.
She explains that well with the GYM example. Picture a person going to the gym every day for six months and eating dozens of donuts after a workout, thinking he has worked out well and deserves a treat. Then he complains after six months that his training is of no help as he didn't get any slimmer.
About the Author

–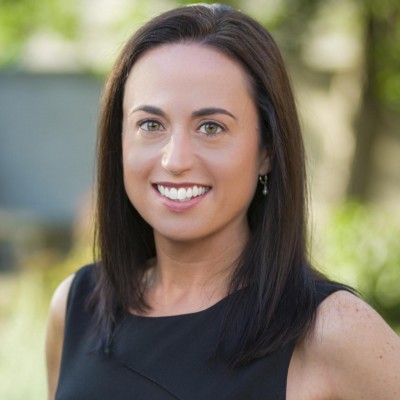 Amy Morin is a psychotherapist, mental strength trainer, and international bestselling author. She's a highly sought-after keynote speaker who gave one of the most popular TEDx ever.
Her books, 13 Things Mentally Strong People Don't Do and 13 Mentally Strong Parents Don't Do, have been translated into over 30 languages.
Few Things Out of 13 that Mentally Strong People Don't Do

–
1) Stop Feeling Sorry for Yourself –
Self-pity is often used to justify our current situation, and even if it doesn't help improve the situation, people do it to gain sympathy and avoid taking action or making required changes.
---
2) Refrain From Thinking Over Things Beyond Our Control –
Mentally strong people clearly understand what is in their control and what is not. They work towards things within their power and completely let go or accept things not in their possession.
---
3) Stop Being People Pleaser –
They don't waste energy on pleasing people. They know they can't please everyone while pursuing their goals and are not scared of saying no or yes to keep everyone happy. Lao Tzu says, "Care about what other people think, and you will always be their prisoner."
You may consider reading the book The Art of Saying No if saying No is getting you in trouble or keeping you from succeeding.
---
4) Don't Dwell on the Past –
They forgive everyone who has wronged them, including their own past mistakes. They reflect on the Past only to utilize learning from their past mistakes or failed endeavors to use them in their current situation.
---
5) Stop Repeating Same Mistakes –
They learn from their mistake and do their best to avoid repeating the same mistakes. As they say, "Making mistakes is not bad; repeating the same is"
---
6) Spend Time Alone
They aren't afraid of spending time alone. Living in a time of FOMO, we are constantly keeping ourselves engaged, not leaving even 5 minutes to ourselves for quiet time, meditation, or reflecting on our goals. Most people are scared to spend time alone, which makes them aware of things that matter and are being ignored in trivial pursuits.
Quote – All men's miseries derive from being unable to sit quietly in a room alone. -—BLAISE PASCAL
---
7) Expecting Immediate Results –
They are well aware that any worthy goal takes time and work to accomplish, and they set their eyes on the prize and not giving up quickly at any early sign of hiccups or challenges.
They sustain in the game for long as they have clear long-term goals that drive their daily activity.
---
Few Inspiring Quotes From the Book –
Avoid comparing yourself to other people. Comparing yourself to others is like comparing apples and oranges.
Don't go around saying the world owes you a living. The world owes you nothing. It was here first. —ROBERT JONES BURDETTE
Patience, persistence, and perspiration make an unbeatable combination for success. —NAPOLEON HILL
---
I have also created a video of a few quotes from the book – I hope you like it. Please subscribe to my YouTube channel – Myread4change.
Conclusion

–
It's a good read, and I am sure you will face any challenges, be it comparing yourself to others or constantly dwelling in the Past. Reading this book will help you take action towards improving your mental strength.
Please share your feedback/suggestions for this review in the comments, or if you have any questions, I will gladly respond.
I hope this review helps you understand what to expect from the book. If you liked this book, you might want to Stop Saying You're Fine by Mel Robbins Too.
Please share your feedback/suggestions for this review in the comments, or if you have any questions, I will gladly respond.
I wish you a wonderful life.
Love
Muzammil