Book – Company of One (Why Staying Small is the Next Big Thing for Business)
Author – Paul Jarvis
Genre – Self-Help
Book Published in – 2019
Real freedom is gained when you define upper bounds to your goals and figure out what your own personal sense of enough is.

– Paul Jarvis
Whether you are running your own business, working as an independent salesperson, or freelancer, this book will help you see goals setting, priorities, and how you operate from an amazingly different perspective.
We are constantly fed the notion that growth equals success, profit, status, or fame. This trend is slowly but surely changing as more and more people are questioning whether they want growth at any price.
About the Book

–
Company of one goes in the opposite direction of big is better, growth over profitability, and focus on seeking new clients over retaining existing ones.
It's assumed that hard work and smart thinking always result in business growth. But the opposite is often true: not all growth is beneficial, and some growth can actually reduce your resilience and your autonomy.
Staying small doesn't have to be a stepping-stone to something else, or the result of a business failure rather, it can be an end goal or a smart long-term strategy.

– Paul Jarvis
The book is divided into three parts: 1) Begin, 2) Define, and 3) Maintain. Here is the excerpt from each part.
---
Part I – Begin
1) Defining the Company of One –
Sometimes "enough" or even less is all we need, since "more" too often equates to more stress, more problems, and more responsibilities in both life and business.
If you're a company of one, your mindset is to build your business around your life, not the other way around.
2) Four Traits of the Company of One –
Resilience – Resilience contrary to popular belief, can be learned. Resilient people possess three learnable characteristics i.e An acceptance of reality, Sense of purpose, and the ability to adapt when things change.
Autonomy & Control – Achieving control over a company of one requires more than just using the core skill you are hired for. It also requires proficiency in sales, marketing, project management, and client retention.
Speed -By being smarter at getting more work done faster when you work for yourself, you can create a more flexible schedule that fits work into your life in better ways.
Simplicity – Your idea should be scaled down to the basics—do it now, do it on the cheap, and do it quickly— and then iterated upon.
3) Staying Small as an End Game –
For companies of one, the question is always what can I do to make my business better? instead of what can I do to grow my business larger?
Putting growth over profit as a strategy, however trendy as business advice, is responsible for many big companies' downfall.
4) Setting Upper Limits –
Businesses and individuals often set minimum benchmarks. Paul suggests considering setting an upper limit as well to make sure you have enough bandwidth to cater to the growing demand in long term.
5) Envy: The Ulcer of the Soul –
Envy is one of the reasons most people want growth over anything else. We liked to be accepted, acknowledged, and appreciated by others.
When we give in to envious feelings, the best we can hope for is second best, since we're focused on copying someone else's path and not forging our own.
6) In the Beginning –
People sometimes tend to focus on the wrong things when starting a business, like office space, scaling, websites, business cards, and computers. You can add expenses or bigger ideas later, once revenue is coming in.
Starting a company of one requires that you embrace working on what's achievable now, which usually means embracing less than your vision for your ideal future.
---
Part II – Define
1) Right Mindset –
Follow your passion – This notion that we should get paid for our passion is rarely true. One may be passionate about sports, yet not necessary he can become a competitive athlete.
Paul gives a good example – Just because you're passionate about, say, tennis doesn't mean you can become the next Serena Williams, no matter how hard you try. "Follow your passion" is irresponsible business advice.
2) Company of One Must be Good At –
Just as company growth should be questioned, so too should a busy schedule. Perhaps we need to determine what "enough" is for our particular schedule and then ruthlessly stick to and defend that.
3) Personality Matters –
The "authentic you" that traditional business has taught you to suppress under the guise of "professionalism" can be your biggest edge over the competition when you're a company of one.
4) Customer Happiness –
As companies of one, we are very much in the people-serving business. Focus on great customer service, personal touch, pleasing existing and retaining them rather than going out of our way to onboard new clients.
Satisfied customers are your best sales force. Focus on serving the existing client well and you will save a lot of money, time, and effort on acquiring new clients.
5) Your Word is Your Contract –
As a company of one, you have to be very careful in what you tell your customers, or even potential customers because your word is your social contract with them.
Anytime you don't keep your word you're not just letting down one person or one business, you're losing the opportunity to work with every single contact of that person or business.
---
Part III – Maintain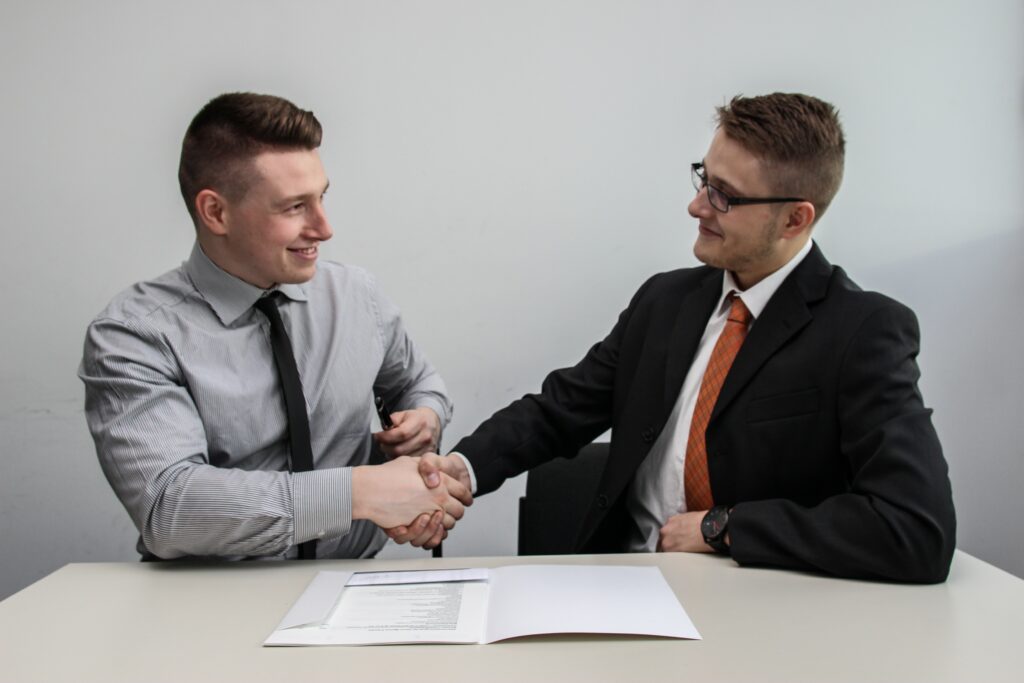 1) Trust & Scalability –
In studying how trust is built between companies and consumers, Studies have found that there are three aspects of trust: confidence (I believe what you say), competence (I believe you have the skills to do what you say), and compassion (I believe you're acting on my behalf).
2) Relationship Matters –
Cultivating long-term relationships and offering solutions to help those people is the best way. This may need not be restricted to only your products.
Companies of one can be proud to be companies of one and can use their personality to stand out and focus on niche down to the specific groups of customers they want to serve.
---
I have also created a video of a few quotes from the book. Please do subscribe to the YouTube channel for self-help books quotes- Myread4change –
Conclusion

–
I often mention that books help in asking the right question. As many times questions matter more than answers. I would like to close this summary with one passage that summarizes the book well.
With companies of one, exponential profit increases aren't a core objective because just hitting profitability is usually enough. From there, you have choices—to grow, to stay the same, to take more time off, to scale systems as well as the space to make those choices because your goal isn't to make exponential profit, but simply to bring in profits greater than your expenses.
You may download the Company of One Free E-book here. If you like this book, you may also like The 4-Hour Workweek.
Hope this summary helped you in some way.
Muzammil