Book – Wherever You Go, There You Are (Mindfulness Meditation in Everyday Life)
Author – Jon Kabat Zinn
Genre – Self-Help
Book Published in – 1994
The work of mindfulness is waking up to vitality in every moment that we have. In wakefulness, everything inspires.

– Jon Kabat-zinn
Here, I have got another book on Mindfulness meditation. I am fascinated with Meditation for the benefit of it. I am reading more books to learn, implement, and inspire others to consider Meditation.
The book is offered mainly for those who resist structured programs and for people who don't like to be told what to do but are curious enough about mindfulness and its relevance to try to piece things together for themselves with a few hints and suggestions.
About the Book

–
Wherever you go, there you are, talks about the meaning we put to all our experiences, thoughts, and situations. Whatever happened happened. The question is, Now What? How would you handle it?
The book is divided into Three Parts. Each Part contains various small chapters, making reading and learning easy.
Part One explores the rationale and background for taking on or deepening a personal mindfulness practice.
Part Two explores some fundamental aspects of formal meditation practice.
Part Three explores a range of applications and perspectives on mindfulness.
Here are the excerpts from each Part.
---
Part I –

The Bloom of The Present Moment
1) Mindfulness Defined –
Mindfulness means paying attention in a particular way: purposefully, in the present moment, and non-judgmental.
Mindfulness will not conflict with any beliefs or traditions, religious or, for that matter, scientific, nor is it trying to sell you anything, especially not a new belief system or ideology.
It is simply a practical way to be more in touch with the fullness of your being through a systematic process of self-observation, self-inquiry, and mindful action.
2) Simple, Yet Not Easy –
Mindfulness requires effort and discipline because the forces that work against our being mindful, namely, our habitual unawareness and automaticity, are exceedingly tenacious.
Intelligence is the door to freedom, and alert attention is the mother of intelligence.
3) Keep it Simple –
you don't have to go out of your way or find someplace special to practice mindfulness.
It is sufficient to make a little time for stillness and what we call non-doing and then tune in to your breathing.
4) Can I Meditate? Is This Your Question? –
When people say they can't meditate, they really mean that they won't make time for it or that when they try, they don't like what happens.
It isn't what they are looking for or hoping for. It doesn't fulfill their expectations. So maybe they should try again, this time letting go of their expectations and just watching.
5) Patience –
If you cultivate patience, you will simultaneously cultivate mindfulness, and your meditation practice will gradually become more prosperous and mature.
Through it all, we attempt to balance the present moment, understanding that in patience lies wisdom, knowing that what will come next will be determined in considerable measure by how we are now.  
6) Letting Go –
Letting go means just what it says. It's an invitation to cease clinging to anything, whether an idea, a thing, an event, a particular time, a view, or a desire.
It's not only the stickiness of our desires concerning outer events that catch us. Nor is it only a holding on with our hands. We hold on with our minds.
---
Part II – The Heart of the Practice
What lies behind us and what lies before us are tiny matters compared to what lies within us.

– Olive Wendell Holmes
1) Sitting Meditation –
Sitting Meditation involves sitting in an upright, dignified posture, often for extended periods.
Sitting Meditation is not a matter of taking on a particular body posture, however powerful that may be. It is adopting a particular stance toward the mind. It is mind-sitting.
2) Taking Your Seat –
When your mind and body collaborate in holding body, time, place, and posture in awareness and remain unattached to having it have to be a certain way, then and only then are you genuinely sitting.
3) Posture –
Mindful sitting meditation is not an attempt to escape from problems or difficulties into some cut-off "meditative" state of absorption or denial.
On the contrary, it is a willingness to go nose to nose with pain, confusion, and loss if that dominates the present moment.
You seek understanding simply by bearing the situation in mind and your breath as you maintain the sitting posture.
4) How Long to Practice? –
The sincerity of your effort matters far more than elapsed time since we are talking about stepping out of minutes and hours and into moments, which are genuinely dimensionless and, therefore, infinite.
5) No Right Way –
There is no one "right way" to practice, although there are pitfalls along this path, too, and they must be looked out for.
Trust your experience. However it may be, you will get the best out of Meditation.
---
Part III – In The Spirit of Mindfulness
1) Waking up Early –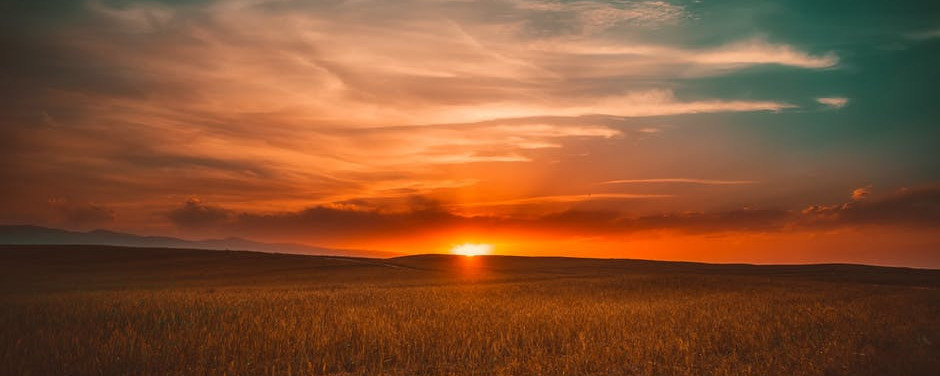 The peacefulness, darkness, dawn, and stillness make the early morning a particular time for mindfulness practice.
The power of waking up early in the morning is so great that it can profoundly affect a person's life, even without a formal mindfulness practice. Just witnessing the dawn each day is a wake-up call in itself.
2) Wherever You Go, There You Are –
Seeing all the trouble outside of ourselves conveniently ignores that you carry your head, heart, and what some would call "karma" wherever you go.
There can be no resolution leading to growth until the present situation has been faced ultimately and mindfulness, allowing the roughness of the case itself to sand down your rough edges.
3) Non-harming (Ahimsa) –
Like any other view, non-harming may be a terrific principle, but it's the living of it that counts. You can start practicing ahimsa's gentleness on yourself and in your life with others at any moment.
The willingness to harm or hurt comes ultimately out of fear. Non-harming requires seeing your concerns, understanding, and owning your worries.
4) Is Mindfulness Spiritual? –
If you look up the word "spirit" in the dictionary, you will find it comes from the Latin spirier, meaning "to breathe." The in-breath is an inspiration; the out-breath expiration.
The work of mindfulness is waking up to vitality in every moment. In wakefulness, everything inspires. Nothing is excluded from the domain of spirit.
---
I have also created a video of a few quotes from the book. Please subscribe to the YouTube channel for self-help book quotes- Myread4change –
Conclusion

–
Wherever You Go, There You Are book, with less than 150 pages, provides good insights into Mindfulness Meditation. It will convince you to give it a shot; if you are already a practitioner, it will help you make your practice even more profound.
If you like this book, you will also enjoy the book 10 Minutes Mindfulness
I hope this book summary helped you.
Thank you for reading. Do share your feedback in the comments.
With Love,
Muzammil