Book – From Poverty to Power (Summary)
Author – James Allen
Genre – Classic Self- help Book
Published in – 1901
Whether you are looking for material success, inner peace, happiness or you are on a spiritual journey. This classic book can be of great help. From poverty to power connects both world accomplishments and helps in conquering both by mastering the self.
From poverty to power published more than 100 years ago in 1901, yet it is as relevant today, as it was at the time of its initial publishing. Book captures power working on self really well.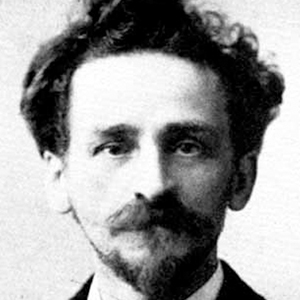 About the Author –
James Allen was a British writer. He worked in several jobs before devoting fully to writing in 1902, after publishing his first book in 1901, From Poverty to power. He wrote more than 18 books after that, though he is widely known for his book As a man thinketh published in 1903.
All his works were developed from his strong belief in the teachings of the bible, as well as Asian religions. He urges readers to read his work with an open mind and reflect on it before accepting or rejecting the idea and whether to work on it.
About the Book –
From poverty to power is about conquering self before we look for permanent success be it material, personal or spiritual.
As he puts it in the book – I saw sorrow and suffering in the world, looked for the reason outside, and found nowhere. And then I looked within and found there both reason and remedy.
He found one law, law of love, one life, the life of adjustment to that law, one truth, the truth of a conquered mind, and a quiet and obedient heart.
Few Points that really stands out in the book –
---
The lesson of Evil and Pain –
There is no heart in the world that has not felt pain, no mind that has not tossed around the difficult time, no eyes that has not wept hot, blinding tears of anguish.
Most of us in difficult situation look for escape in temporary relief in chasing sensual excitements, and we don't to work on the real issues and permanent solutions.
We don't realize that all circumstances we call disaster or hard time, have come to teach us necessary lessons for the growth we are seeking.
---
World is Reflex of Mental States
What you are, so is your world. It matters everything what you are within, for everything without will be mirrored and colored accordingly.
Every soul attracts its own, and nothing come to it that does not belong to it.
Same circumstances serves to different people differently, based on their metal state and how they perceive any situation.
---
Way Out of the Undesirable Conditions
In undesirable situation, instead of grumbling, think of what is there to learn. Alter your outlook upon life, and your outward life will alter.
There is no practice more degrading, debasing, and soul-destroying than that of self-pity. Cast it out from you.
---
Secret of Health, Success, and Power
Author claims that time is not far where it will be common knowledge that all disease has its origin in the mind.
If you would be free from all physical aches and pains and would enjoy perfect physical harmony, then put your mind in order and harmonize your thoughts.
---
Way to Happiness
Most people agree that selfishness is the reason of all unhappiness in the world, and then add it is someone else's selfishness not their own.
Taking the first step with good thought, the second with good word, and the third with a good deed, I entered Paradise.
---
Embrace Meditation
Author suggests meditation as the way of embracing inner power of silent forces. Meditation is the intense dwelling, in thought or theme.
If what you pray is far from, it means you are praying for one thing, while living out in thought and act another.
If you have never done Meditation or think you are short on time, you may consider this 3 Minutes Meditation! it will help you begin your meditation journey in great way.
---
Choose Self or Truth
There is self and there is truth; where self is, truth is not, where truth is, self is not – Buddha.
Jesus declared that he who would be his disciple must deny himself daily. Are you willing to deny yourself, to give up your lusts, your prejudices, and your opinions?
---
Two statements that I can say stayed with me to date
Until you can regard people of all religion and of no religion with the same impartial spirit, with all freedom from dislike, and with perfect equanimity, you have yet to strive for that love which bestows upon its possessor freedom and salvation.
Names, religions, personalities, pass away, but the law of love remains. It is because of the effort of the soul to realize this law that we humans come again and again to live, to suffer, and to die; and when realized, suffering ceases, personality is dispersed, and the fleshy life and death are destroyed, for consciousness becomes one with eternal.
I have also created a video of a few quotes from the book – Hope you like it. Please do subscribe to my YouTube channel – Myread4change
Conclusion –
From poverty to power will expand your perspective about all aspects of life and take you toward the journey within. The book covers the essence of peaceful life so brilliantly. I highly recommend this book.
You may download From poverty to power free E-book here.
Hope this post helps you get a glimpse of what you can expect from the book. Read it once and you will keep reading it from time to time and benefit from the wisdom it shares.
Please share your thoughts in the comment below.
Thank you for your time.
Muzammil.