Book – The 1% Rule, Fall in love with the process (Review)
Author – Tommy Baker
Genre – Self- help Book
Published in – 2018
As much as WHY is important, not having "HOW TO" or taking long to find "HOW TO" often fizzles WHY and we start questioning our why as well.
This is another book I read on "HOW TO DO IT" after "The One Thing". The 1% Rule breaks big goals into tiny actions that Author calls moving needle, makes it simpler, doable, and enables us to stay on course and keep our sanity intact.
The book takes us through knowing, doing, being. From knowing what to do, to do it, and do it so consistently in tiny steps until it becomes part of who we are.
What separates those who get excited and inspired for a season, a quarter, a month, or a week, and those who are consistently on fire?
The 1% Rule answers these questions with amazing tools we can use to overcome our "HOW TO" concern for achieving any goal that we set our mind on.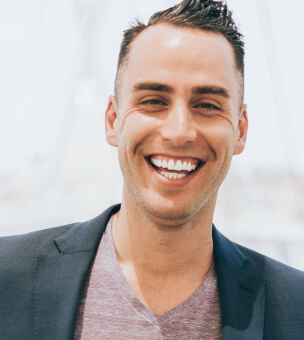 About the Author

–
Tommy Baker is a writer, speaker, author, coach, and host of the Resist Average Academy, a top-rated iTunes podcast designed to give you the knowledge, inspiration, and action steps to live a life by design—never by default.
About the Book

–
If you have ever set a goal, started something new, decided to change some habits, and fizzled out in a few days, weeks, or months. You will know the feeling. You might have the best of intention and burning desire, yet we opt out of things at the slightest sign of discomfort.
Tommy claims this often happens due to GAP between expectation and commitment to work, it entails. We live in a world where we are constantly fed news of overnight success which makes it furthermore difficult to put in the work. As nobody shows a decade of work went into an overnight success.
This book will not only inspire you to dream big but also show a mirror by breaking that dream into small steps to know what work it entails, what he calls moving the needle 1% a day. We must do things it may be two or three activities depending on our goals.
---
What to do while reading this book for getting the maximum out of this book.
1) Write as you read –
I encourage you to follow the tactics of planning along with reading the book, or else you will lose momentum. Like think of anything that is really important and you intend to manifest let's say in a year's time. Write it down and drill down to what you should do today as you read along.
2) There is no perfect time –
Stop waiting for next week, next birthday, New Year to start anything that is really important to you. Today now is the time. The paragraph on the shortness of life from Seneca the Younger in the book explains it really well.
3) Resistance –
The point of resistance was an eye-opener and the way it is described. Resistance is a sign of our growth, to grow we will have to do things we are not comfortable at least initially. As they say what we resist persist. Go past that resistance you will be glad you did.
4) Persistence –
Great methods are shared in the book that helps us persist through the process when initial excitement is worn off.
5) Success Defined –
1% progress + daily application (consistency) + persistence (focus) + time (endurance) = SUCCESS. Each part explained well with supporting tools to put in practice.
---
I have also created a video of a few quotes from the book – Hope you like it. Please do subscribe to my Youtube channel – Myread4change.
---
Conclusion

–
This is one of the most impactful books I read of "HOW TO". I am sure this book will be of great help whether you are stuck at the bottom, stagnated at a certain level, or looking to achieve great dreams and don't know where to start.
You May Download The 1% Rule Free E-book here.
Hope this review helped you know what to expect from this book.
Please share your feedback/suggestion of this post or any questions you have in the comment below and I will be glad to respond.
Let us fall in love with Process.
Muzammil