If you struggle to teach early-rising habits with numerous benefits, then taking admission to "The 5 a.m. Club" is all you need.
The book is about setting up this fantastic habit from the start to the automaticity point. I remember reading about the monk who sold his Ferrari years ago of Robin Sharma.
When I heard about him writing this book, I was looking forward to reading the book and was eager to learn from his wisdom, as I am trying to get consistent with my early rising habit.
It took him about four years to write the book, and the text justifies the time.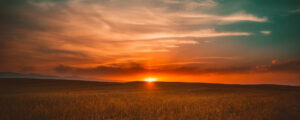 About The Author

– 
Robin Sharma is a Canadian Author and speaker. He shot fame with his book "The Monk Who Sold His Ferrari Series." His more than ten books, including 'Who Will Cry, When You Die' have sold millions of copies and translated into many languages.
He is one of the most respected leaders in the personal development industry and has helped millions of people through his writing, coaching, and training.
About the Book

– 
The 5 a.m. The club revolves around an exhausted entrepreneur and struggling artist lurking on the downside of their professional and personal life and decides to attend a private development seminar by a famous speaker known as The Spellbinder.
There, they meet a little awkward older man and get intrigued with his knowledge and how he shares it with them; he invites them to an all-expense paid trip to learn this morning routine and turn around their lives.
The Entrepreneur and artist who met for the first time at the conference are skeptical about the invitation considering the older man's outfit and look.
However, they hesitantly accept the offer and take a leap of faith in the unknown. Later, they realized this was the most crucial step, as what they learned changed everything.
The older man, who turns out to be a billionaire, takes them to different places to teach promised lessons and starts with teaching them the morning routine, what he calls joining THE 5 a.m. CLUB.
From waking up at 5 am to what to do in the next hour to take charge of their day and life. He says all you got is a day to work with and mentions when asked, "It was the one practice that changed – and elevated – every other practice.
They go along with billionaires to learn new practices while touring countries like Mauritius, India, Germany, and South Africa.
Their new-found wisdom amazes them, and they commit to putting it into practice, making the best of this new way of starting a day Billionaire calls, "Own your morning, Elevate your life."
The Billionaire shares insights like building a solid foundation through constant learning, contemplation, and implementation, which only the top 5% of performers in all areas of life do. As they move forward with understanding, he shares more details.
Few Mind Blowing Insights

  –
Insights like how to break down the first hour of the day into three sessions: 20/20/20 Formula, The four focuses of history-makers, the four interior empires (MINDSET, HEARTSET, HEALTHSET, SOULSET), The 5-3-1 Creed of the Willpower Warrior, The lifetime Habit ARC (The Trigger, The Ritual, The Reward, The Repetition), The Daily 5 Concept to name a few explained in great details with why and how it works.
Robin Sharma teaches from his years of experience in the personal development industry. The teachings wrapped in engaging parables are full of Aha moments liner, quotes that inspire us to act and adopt tactics shared in the book.
A word of caution – you might feel at times that narration of characters and places are described in excessive details, giving a feel of a romantic novel, and you might lose focus while reading this description, though you will get used to it after some pages and most importantly don't let that miss the vital message book has to offer, which is the benefits of waking up at 5 am and run morning routine one can adopt for a great result.
I have also created a video of a few quotes from the book – I hope you like it. Please subscribe to my YouTube channel – Myread4change.
Conclusion

–
I have read a book full of insights into adopting world-class habits like rising early and building routines around world-class productivity in an engaging romantic novel style for a long time.
I encourage everyone reading these words to pick up this book, review it, and give TH 5 a.m. CLUB a shot. I am sure you will be glad you did.
You may check more of Robin Sharma's work here.
I hope this post gave you enough clarity about what to expect from the book. I would appreciate your feedback in the comment section, and do let me know what you learn from the book.
See you at THE 5 am CLUB.
Muzammil