Book – The 5 Second Rule Transform Your Life, Work, and Confidence with Everyday Courage (Review)
Author – Mel Robbins
Genre – Self Help Book
Published – 2017
"Action seems to follow feeling but really action and feeling go together; and by regulating the action, which is under the more direct control of the will, we can indirectly regulate the feeling, which is not."

– William James
The 5 Seconds Rule intends to do just that by teaching how to get things done irrespective of how we feel. This is the best "HOW TO" book.
Many books have been written on inspiration, motivation, tactics and strategies and yet often time we fail to implement everything we learn. When it comes to act on those ideas we feel overwhelm or anxious to change or rather begin. To put it exactly as Author mentioned "Don't feel like it. This book will put that to rest.
About the Author

–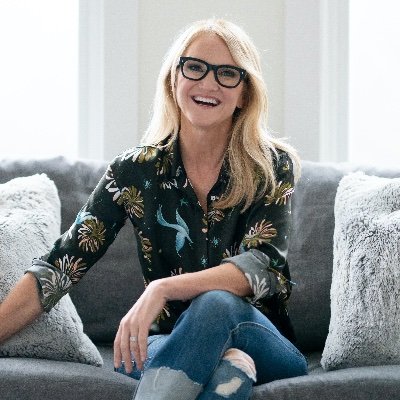 Mel Robbins is a Television host, Motivational speaker and Author. She is known for her book The 5 Second Rule, Stop saying you're fine. Her TEDx Talk "How to stop screwing yourself over" has got 20 Million plus views, and host of syndicate television show.
She is inspiring people with her book, speaking all over the world and has won millions of following all over the world.
About The Book

–
Book is about acting quickly enough before our mind talks us out of it. The 5 second rule has been explained so wonderfully in book and so simple to implement in all areas of life.
Be it waking up early, exercise, eating healthy, stop snapping at kid, business idea that one is putting on hold for long, with loads of real time testimonial from across social media post makes book really reliable and ideas shared in book simple to implement.
The 5 Second Rule doesn't make things easy; it makes them happen. Courage is related to simple acts rather than big achievements in the book and how often we need courage to perform simple acts which can change our life for better, As Author puts it "Courage is just a push".
Book is divided in 5 parts –
Part I – How she discovered the rule and what one can expect by implementing the rule. It is very dramatically described in the book. And, she later on researched how simply counting backward from 5 to 1 can have so big an impact in everything we do.
Part II – talks about how most of us know what it will take to achieve what we often dream or our goals and yet we find ourselves tarnishing our own efforts. She describes motivation as garbage and put it boldly that we will never feel like doing what is supposed to be done.
Part III – talks about how we can take control of our behavior in 5 seconds and save ourselves from doing/saying something we will regret later. How taking control of our behavior can lead to getting right things done and end procrastination as quoted by Dr. Martin Luther King, JR "The time is always right to do what is right"
Part IV – Talks about benefit of application is not limited to behavior and acting promptly, but also to change the way we think. The Rule can help in beating fear, ending worry & Anxiety.
Part V – talks about becoming better person by following the rule to change behavior, mindset and build real confidence by comfortable in his own skin. It is about small micro decision that we avoid and let go create bigger issues in all areas of life and how we can change this around one micro decision at a time.
One of the best teaching is Morning Routine in the book. It's not when we get but how we get up that matters. Science behind is amazing.
Few Great One Liner From The Book

–
Courage is everyday ability to do things that feel difficult, scary, or uncertain.
Only we can hold ourselves back.
We make decisions based on how we feel and not what is supposed to be done or right.
We can't control how we feel. But we can always choose how we act.
What am I grateful for in this moment? What do I want to remember? Keep asking this questions whenever stuck at the moment.
Leave nothing important unsaid. You may never get a chance again.
I have also created video of few quotes from the book – Hope you like it. Please do subscribe to my You tube channel – Myread4change
Conclusion

–
This book is for everyone who is putting off things until they feel like doing it which rarely happens, be it small or big and small things are actually big things.
You will get some tools to work with and sense progress and happiness. You may download free e-book here.
5.4.3.2.1. Go…
I also recommend checking out Mel's two amazing free courses #thebestdecadeever #mindsetreset on You Tube. Full of insight and useful material with step by step guidance.
Mindset Reset was launched in End of 2018 and yet one sign up for this course and finish in 35 straight days. And it will hardly take 10 to 20 minutes a day.
Best Decade Ever was launched in January 2020 and it's the best way to look up to larger vision, think and plan next 10 years. Again this course can also be taken anytime and be finished in 4 weeks by watching short video and completing suggested exercise.
Hope this post helps you to move forward in your journey. Please let me know your thoughts in the comment. I would love to hear from you.
With Love.
Muzammil