Book – What You Seek is Seeking You (Summary)
Author – Brain Tracy & Azim Jamal
Genre – Self-help
First Published – 2015
If it is bread that you seek, you will have bread, if it is the soul you seek, you will find the soul. If you understand this secret, you know you are that you seek.

– Rumi (12th Century Sufi Poet)
What You Seek is Seeking You is about the story of two strangers who meet at the airport—the CEO and an Artist who happened to share a table at an airport café while waiting for a flight.
Soon, the typical conversation turns into how fear hinders exploring and living life the most. People hesitate to be themselves to be liked, even though authenticity is the heart of long-term success and meaningful relationships.
About the Book –
As they speak further about their purpose of travel to Turkey, the Artist reveals the Sufi festival that she will attend. CEO finds it very intriguing how he talked about topics he rarely heard with strangers, yet he continues to inquire more and listen to her with great interest.
The Artist explains further about the festival, its origin, how it is celebrated, and its significance. She also describes how ritual followers get into a meditative trance through whirling.
Many coincidences, good or bad, are directing us in our desired direction directly or indirectly; as Albert Einstein puts it, "Coincidence is God's way of remaining anonymous."
---
A few Key Points From the Book –
1) Impact of Meditation –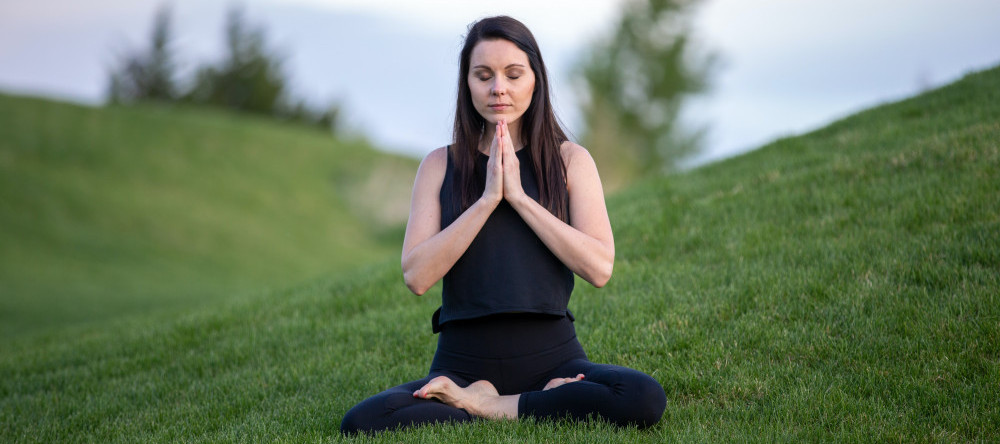 As they both take off for Turkey, topics of awareness continue, and an artist mentions Meditation and how Meditation can be immensely helpful in bringing awareness.
Meditation is helpful in many ways, such as making better decisions and staying in harmony and balance. Meditation is no longer limited to monks; it has high acceptance in society, and people benefit from it personally and professionally.
Anyone can start Meditation with as little as 5 minutes and get better at it with time; it can be done in many ways, and one may choose what suits him.
---
2) Finding Meaning in Tragedy –
It is straightforward to dwell on past tragedy as the Artist shares her childhood strategy and how she could finally detach from it and live life to the fullest. The time it takes to find meaning in tragedy depends on how early we can learn from it or let go of it so that it doesn't ruin our present and future.
Great examples of people and organization are shared in the book, where breakdowns were turned into breakthroughs.
---
3) Unleashing The Power Within –
The idea of searching within ourselves what matters most to us and how we define self with mostly work, possessions, and life to be successful in others' eyes. While competing with others, we often fail to realize what we like to do.
As they move on to the journey, they speak about office politics, the benefits of receiving, and how receiving and taking help is not a sign of weakness. Instead, it's a sign of strength, overcoming the fear of stepping into the unknown and defending our comfort zone.
Every chapter ends by connecting the story with real life and putting some questions to ponder and actions we can take. The one I liked is –
Do you often compare yourself to others? If so, why?
What do you spend most of your time thinking about in a typical day: the past or the future? Something else? Reflect on why your focus is where it is.
---
4) One statement That Stood Out From The Book –
UNDERSTAND that nothing is yours, whether a child, a job, or money. You were born with nothing and cannot take anything when you die. It has been given to you as a gift during your lifetime. Enjoy it and appreciate it while you have it.
---
Few Takeaways From The Book

–
Stay tuned to coincidences, as they constantly push us in our desired direction. We may not like specific situations, yet we should look for what they are trying to tell us.
When unwanted changes happen, look beyond them and see the opportunity they do contain.
Putting tasks on autopilot is efficient, though often, this also gets our thoughts, fears, and opinions on autopilot. Hence, it is vital to keep questioning our beliefs occasionally.
Awareness is achieved through active listening – listening with your eyes, ears, and heart. Give your undivided attention and remain non-judgmental.
Writing in a journal can be of great help in developing awareness. One can write anything from gratitude to any particular experience, memorable incident, and the situation handled well or could have been handled well and start with as little as 5 to 10 minutes daily to inculcate this habit.
Staying present in the present can improve our productivity and help us refrain from alluring distractions, like gossip and checking social media feeds, to name a few, and get the work that matters done.
The idea of Power Hour – First hour in the morning – 20 Minutes each for exercise, reading, Meditation.
---
I have also created a video of a few quotes from the book – I hope you like it. Please subscribe to my YYouTubechannel – Myread4change.
Conclusion

–
What you seek is seeking you through an engaging story that touches every area of life, from discovering self, transforming fear, giving, receiving, sales, and relationships. Questions suggested in books are mind-opening and can help us broaden our perspective.
If you like this one, you may also like Change Your Questions, Change Your Life.
I hope this helps you in some way. Please share your suggestions/feedback in the comments.
Wish you a Great Success!!
With Love
Muzammil