Book – The Power of Positive Thinking (A Practical Guide to Mastering the Problems of Everyday Living) (Review)
Author – Dr. Norman Vincent Peale
Genre – Self-Help Book
Publish date – 1952
This Book has been referred to in many other books, and many well-known writers in the personal development industry have referred to the Author's name. As I picked and read this Book thoroughly, I now feel that it and its teaching are worth implementing and recommending.
Even though the Book was initially published in the early 1950s, its teaching is as valid now as it was then. As much as we progress in technology and other fields, we still have many basic desires that humans have always had.
This Book needs to be considered a personal development manual, and due time needs to be given to master the techniques by practicing them.
About the Author

–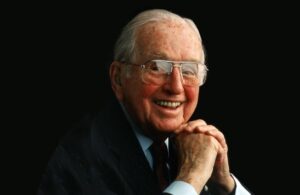 Norman Vincent Peale was an American minister, Author, and speaker. He was widely known for his teaching of positive thinking.
His Book The Power of Positive Thinking is his widely recognized Book, among others he has written. He spent his life helping people uplift their lives through his concept of positive thinking through personal counseling, speaking, or books.
About the Book

–

As they say, if it is to be, it is up to me, which starts at the level of thoughts we think. This Book reiterates the same point and is filled with great techniques in simple and doable steps.

After helping and encouraging many people, Norman wrote this Book to reach a broader audience and help as many people seeking guidance for changing their lives for the better.

The Book is filled with real-life examples of people from all walks of life who, after Reading this Book carefully and applying the techniques, persistently witnessed immense benefits like having a new life, new power, increased efficiency, and greater happiness.

Few techniques seem so simple that one may question their effectiveness, yet often, it is essential, simple techniques that are most effective. Though we have been made to believe effective results come from doing hard things, we must do something like climbing mountains to improve our lives.

The Book highlights essential factors in success like Strong Faith, the Power of Silence, the Power of prayer, Expecting and looking for the best in all situations, and how to break worry habits, to name some.

A few Topics from the Book–
Self Confidence

–

The lack of self-belief is the result of an inferiority complex. One can defeat the thought of train by affirmations and using them primarily in idle time like commuting or doing household chores and constantly feeding the mind with positive affirmations rather than worrying about worst scenarios.
The Power of Silence

–

The power of silence has been emphasized well, as it helps clarify thoughts and make us aware of our inner dialogue with self and our conversation with others in general. The words we speak have a direct and definite effect on our thoughts.

For a peaceful mind, silence is required for at least 15 minutes daily, as a calm mind can generate tremendous power.
The Power of Prayer

–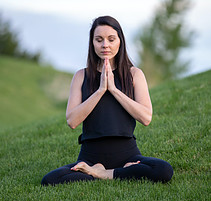 The power of prayer – you can't get man physically healthy unless you get him spiritually healthy. I like the idea of talking to power higher than us as naturally as we would speak with close friends, ask for help, and have complete faith that constant guidance is there.
And we will be guided all along through our test of times. Asking with complete faith, how do I deal with this situation? Give me fresh insights into this.
Fuming and Fretting

–

Consider slowing down a bit and avoiding matching the excessive pace of life, and you will find many things that we hurry into are non-essential. A good note of that is "To run fast, row slowly.
Note of Reference

–

The techniques shared in the Book are derived from the Bible. However, I am sure anyone who reads this kind of Book, be it Christian or Non-Christian, is open to an idea that can improve their lives.

I like how the Author has described ideas and techniques of practical prayer, which anyone can follow and benefit from.

I have also created a video of a few quotes from the Book – I hope you like it. Please subscribe to my YouTube channel – Myread4change.

Suppose you want to read more quotes from the Book. You may check Quotes from The Power of Positive Thinking Post.
Conclusion

–
To everyone who thinks, does this positive thinking thing work? The Book has an excellent line in it.
"There is nothing new in that." Indeed, it has something new if you have never tried it.
I highly recommend this Book. Anyone who reads this book thoroughly and implements the lessons will find enormous benefits.
Please share your comments on this post in the comments below, or if you have any questions about this Book, I will gladly respond.
I wish you a great life.
Muzammil