Book – The Science Being Well (Summary)
Author – Wallace D. Wattles
Genre – Self-help Book
Published in – 1910
"The natural state of man is a state of perfect health; and everything in him, and nature, tends toward health."
I picked another book by Wallace D. Wattles after reading "The science of getting rich" and loved the book. As that book is intended solely for those who want money, The science of being well is for those who want health, and a practical guide, not a philosophical treatise.
About the Book –
Wallace D. Wattles has made health and strength simple to accomplish with this small book of fewer than 100 pages.
He suggests that health like money can be obtained, sustained when one thinks and acts in a certain way, which is the principle of life. Hence, the book explains how to think and act to obtain and remain in great health.
The Book claims that Man's first step must be to learn how to think perfect health; and his second step to learn how to eat, drink, breathe, and sleep in a perfectly healthy way. If a man takes these two steps, he will certainly become well and remain so.
---
Few Key Points From the Book
1) Mind Body & Physical Body –
You have a mind body and a physical body; the mind-body takes form just as you think of yourself, and any thought which you hold continuously is made visible by the transformation of the physical body into its image.
Implanting the thought of perfect functioning in the mind-body will, in due time, cause perfect functioning in the physical body.
2) Involuntary Function & Voluntary Function –
The motions which produce, renew, and repair the body of man are called functions, and these functions are of two classes: voluntary and involuntary.
The involuntary functions are under the control of the Principle of Health in man, and are performed in a perfectly healthy manner so long as man thinks in a certain way.
The voluntary functions of life are eating, drinking, breathing, and sleeping. These, entirely or in part, are under the direction of man's conscious mind; and he can perform them in a perfectly healthy way if he will.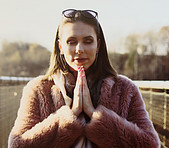 3) Gratitude –
It is one of the major factor in attracting good health or anything in life. Gratitude will help you to own and control your own field of thought.
Whenever your thoughts wander towards sickness, disease start counting your blessings and see how it turns your mental and physical health around.
4) Use of Will –
You do not direct your will upon your physical body or try to compel the proper performance of internal function by will power.
You direct the will upon the mind, and use it in determining what you shall believe, what you shall think, and to what you shall give your attention.
---
PART I – HOW TO THINK IN A CERTAIN WAY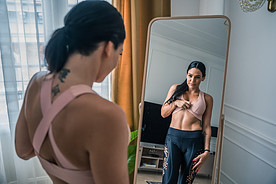 The book covers two important aspects of health. How we think and how we act. Since actions precede thoughts, we must think right when it comes to health. Few points one may consider.
By rejecting disease thought we may cast out that disease only to leave room for other disease, however thinking of good health we always fill ourselves with the perfect health.
The best way to do this is to form a mental image or picture of yourself as being well, imagining a perfectly strong and healthy body; and to spend sufficient time in contemplating this image to make it your habitual thought of yourself.
---
PART II – HOW TO ACT IN A CERTAIN WAY
As much as every thought should be thought of as good health, Every act should be an act of health, performed healthily.
Wallace covers below four points that have a profound impact on health.
EATING – DRINKING –BREATHING – SLEEPING –
1) EATING –
There are many theories around what to eat when to eat, how to eat, how much to eat and Wallace has addressed these questions well.
I) When to Eat –
Always eat when you are hungry; and never eat when you are not hungry. This is obedience to nature, which is obedience to God.
Since hunger is caused by work not sleep, eating in morning is inappropriate and one should eat only in noon and second meal is to be taken only if one is hungry again.
Remember that it will not hurt you in the least to go hungry for a short time; but it will surely hurt you to eat when you are not hungry.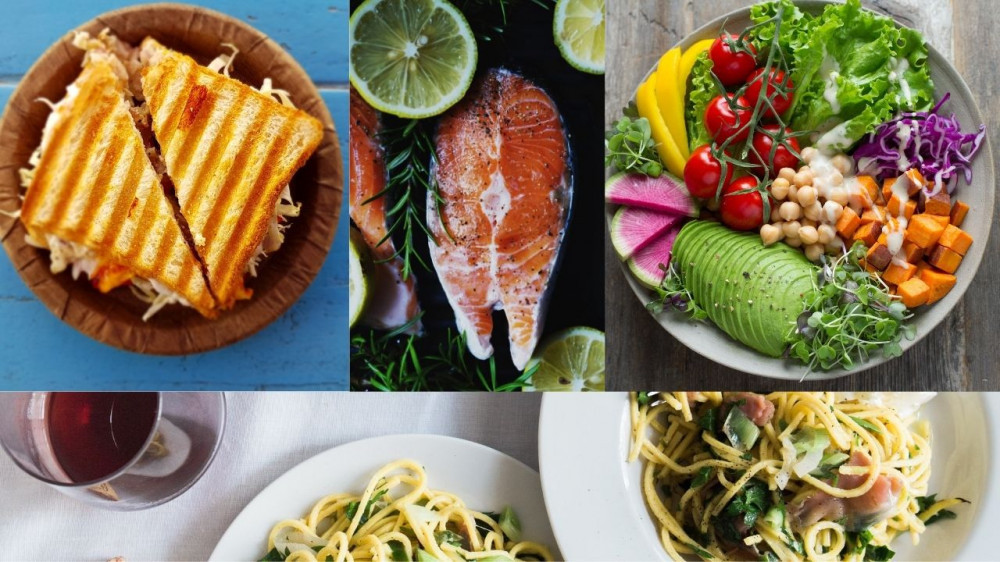 II) What to Eat –
It is believed that man's food shall be according to the zone in which he lives. In the frigid regions of the far North, fuel foods are required. For examples of Eskimos.
In the temperate zone the largest demands are made on man in spirit, mind, and body; and here we find the greatest variety of foods provided by nature. They must eat the foods which are staple products of the zone in which they live.
If you do not eat until you have an EARNED hunger, you will not find your taste demanding unnatural or unhealthy foods.
III) How to Eat –
If you chew every mouthful to a liquid, you need not be concerned as to what you shall eat, for you can get sufficient nourishment out of any ordinary food.
You will have difficulty in chewing if you have multiple things running in your mind while eating, you will pay the least attention to eating, chew less and swallow fast, which is one the reason of ill health.
Its good to be aware of eating, keep complete focus on meal, don't let your mind wander from table, when that happens, call a halt, think of all the benefits you'll get from this meal, be grateful and once you are back mentally, begin to eat again.
IV) How Much to Eat –
Whatever you eat after your hunger begins to abate is taken to gratify taste and appetite, not hunger and is not called for by nature at all.
As, they say how and how much you eat is way more important than what you eat. Be aware and listen to your body, as body sends signal when it's enough.
V) Hunger & Appetite –
Hunger is the call of the sub-conscious mind for more material to be used in repairing and renewing the body.
Appetite is a desire for the gratification of sensation. For example – A normally fed person cannot have a hunger for candy or sweets; the desire for these things is an appetite.
Indigestion is never caused by eating to satisfy hunger; it is always caused by eating to gratify appetite.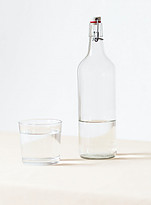 2) DRINKING –
If you wish to be exactly and rigidly scientific, drink nothing but water; drink whenever you are thirsty, and stop as soon as you feel that your thirst begins to abate.
Do not get the soda fountain habit; do not drink merely to tickle your palate with sweet liquids; be sure that you take a drink of water whenever you feel thirst.
Be Never too lazy, too indifferent, or too busy to get a drink of water when you feel the least thirst; if you obey this rule, you will have little inclination to take strange and unnatural drinks.
3) BREATHING –
This is the one of the greatest exercise for keeping the chest full, flexible, and in good condition.
Straighten up; fill your lungs FULL; stretch your chest and straighten your spine, and exhale easily.
This exercise you must repeat, in season and out of season, at all times and in all places, until you form a habit of doing it.
Whenever you step out of doors into the fresh, pure air, BREATHE.
No matter where you are or what you are doing, whenever the idea comes to your mind, straighten up and BREATHE.
4) SLEEP –
It is one of the most important factor in health. Every living thing sleeps; men, animals, reptiles, fish, and insects, even plants have regular periods of slumber.
It is in sleep that we come into such contact with the Principle of Life in nature that our own lives may be renewed.
Do not take any half- way measures in this matter of securing pure air while you sleep. Ventilate your bedroom thoroughly; so thoroughly that it will be practically the same as sleeping out of doors.
Being grateful for the day, counting all the blessings is one sure way of sound sleep and get maximum out of sleep.
---
I have also created a video of a few quotes from the book – Hope you like it. Please do subscribe to my YouTube channel – Myread4change
---
Conclusion –
This is the whole thing in a nutshell: make yourself one with Health in thought, word, and action; and do not connect yourself with sickness either in thought, word, or action.
You may download The Science of Being Well E-book here. If you like this book you may also enjoy The Master Key System.
Hope you find this summary useful and do share your feedback/suggestions. I look forward to it.
Wish you the best of health.
Thank you for reading.
Muzammil