Book – What it takes to be Free
Author – Darius Foroux
Genre – Self-Help
Published in –2019
Perhaps the biggest tragedy of our lives is that freedom is possible, yet we can pass our years trapped in the same old patterns.

– Tara Brach
The word freedom has been used everywhere and yet if you ponder over what it means to us, we will be amazed at the vacuum we feel inside. And so we avoid this question by getting busy being busy.
Darius claims it is very much possible to live a free life, as long as we are clear what it means to us personally, and are willing to put in the work it entails.
This is the third book I am reading of Darius after "Think Again" & "Do It Today" and like both the other books this one covers the subject it represents well too.
About the Book

–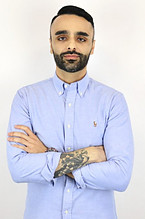 Even though freedom means different to everyone, What It Takes To Be shares good points on why we are not as free as we want to be, what work and sacrifices it entails, and how to put a plan in motion to be free in every aspect of life.
Darius defines freedom this way "Freedom to live your life the way you want without hurting others."
The book is divided into three parts. 1) Awareness – To know what freedom means. 2) The price – which needs to be paid upfront in full. 3) The Plan – Make a plan, get to work, and make amends along the way.
Below are excerpts from each part.
---
Part I – Awareness
Darius shares a couple of crucial points to make ourselves aware of why we are not as free as we want to be. As you read these points, I am sure you'll resonate with many of them.
Personal Responsibility – Lack of personal reposbility is main factor for not having the free life. Every time we blame, complain, we give our power away. We create our lives by the decisions we make, and we have the power to live any way we want. Why not use that power?
Avoiding the Pain – Our natural instinct is to take the route of least resistance. The moment we think of freedom, it reminds of responsiblities, and sacrifices we have to make. And most of us play safe in hte known zone, rather than embracing the pain.
When you're free from the fear of suffering, you can do what you actually want. And it turns out that what we really want requires some suffering. Think about it. Nothing worthwhile in life comes free.
Lack of Self-esteem – Everyone can say they are free. But are they really free? Freedom is not about impressing others. You live for yourself and no one cares about your freedom but you.
Short Term Happiness – Darius claims that to be happy, you need to decide to do things that give you inner happiness. When we chase pleasure, we might feel short-term happiness, but it's not the same as the inner satisfaction.
---
Part II – The Price
Most people do not really want freedom, because freedom involves responsibility, and most people are frightened of responsibility.

– Sigmund Freud
Although many of us claim to have a desire for freedom; our actions rarely reflect the pursuit of a free life.
Darius suggests that freedom is not free, we must pay the price. It not only comes in form of action but also changes the mindset. Here are a few suggestions from the book.
Certainty – Life is change. Nothing in our power can change the nature of life. To find true freedom in life, we must accept that life is unstable. Adapting to change is real freedom.
Comfort – Merely accepting uncertainty is not enough, we have to strengthen ourselves by giving up comfort too. If you commit yourself to growth and to improving your life, you're going to suffer.
Lies – You don't have to lie about who you are, what you like, and what you do. Just be yourself. If the price of being honest is judgment or sadness, so be it. You'll still be free. That's the real prize.
Fearing Money – While it is true that money is required to lead a life, yet fear of running out of money all the time is not healthy. Becoming financially free takes time and effort.
Mindless Entertainment – Entertainment and pleasure are cheap; everyone can be entertained and have pleasure. In contrast, freedom is expensive. Not everyone can pay, or is willing to pay the price.
Debt – Darius suggests that one should avoid debt at all cost and pay it off if one has accumulated for any reason. Having debt will keep you tied up in work, life you despise.
Don't be attached to your ideas – A lot of people defend their beliefs because they become their beliefs. When someone attacks their ideas, they feel they are attacked. They need to defend themselves. That's the opposite of being free.
---
Part III – The Freedom Plan
"Ideas are great, but useless without execution. Life is full of challenges, and positive thinking alone will not help you, but preparation will."

– Darius Foroux
Darius emphasizes the idea of having a freedom plan, shares good ideas one may consider putting into the freedom plan.
Identify Core Values – Darius suggests that we must figure out our core values, what we stand for, what drives our actions. Even if you aren't able to get aroudn this in one sitting, its ok. Write it down. This will of great help.
I can always Technique – This is one of the best technique to reduce uncertainty and get rid of unnecessary worries. It works like thinking of "if, then" scenerio.
Set Goals for Every Area of Life – If you're committed to freedom, you're pursuing the highest achievable goal in life. Set weekly, monthly, yearly, 3 years, 5 years, goals. It's ok if you can't think of it immediately. Idea of having goals is to get you started.
Build Freedom Fund – Even though best things in life are free, food and shelter are not free. We need money but shouldn't fear it. Begin from where you are.
Declutter Your Life – This is one of the most important requirement of free life. This applies equally to matrial as well as mindset. You may consider reading the book Declutter Your Mind for this purpose.
---
I have also created a video of a few quotes from the book. Please do subscribe to YouTube channel self-help books quotes- Myread4change –
Conclusion

–
As you complete reading what it takes to be free, you will be equipped with asking the right questions to define freedom, Inspired to pay the price, and have fair guidance on laying out the freedom plan. Do read the book.
You may download What It Takes To Be free E-book from here. If you like this book, you may also like Unf*ck Yourself.
You may consider following the author Darius Foroux and his work on his Blog. I am a regular reader and I highly recommend it.
Hope this book summary helped you in some way. Please share your thoughts in the comment. I would love to hear from you.
Wish you the strength to pursue Freedom.
Muzammil