Book – Meditations (Summary)
Author – Marcus Aurelius
Genre – Self-help Book
Written in between – 170- 180 A.D
Meditations by Marcus Aurelius is one of the best books on philosophy I have read. It is preferred and recommended by many authors and speakers I have read and listened to.
Stoic Philosophy highly influenced Marcus Aurelius. You will gain a new perspective and may reconsider the way you do and say things.
About The Author

–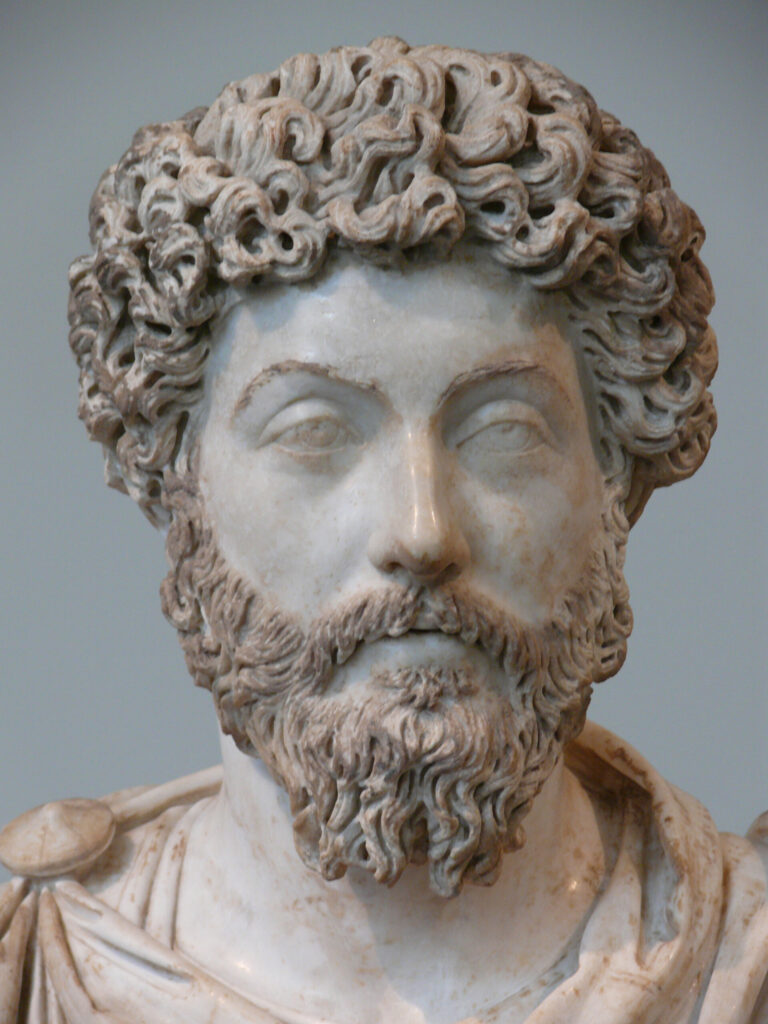 Marcus Aurelius was Roman Emperor during the 161 – 180 A.D. He was considered one of the five good Emperors and a more critical Stoic Philosopher.
Because of the book Meditations, he is known more as a philosopher than an emperor.
About the Book

–
Meditations book was written over ten years (170 A.D TO 180 A.D) more as reflection, addressed to self with no intention of publishing.
The book is divided into 12 chapters, referred to as twelve books. The book is Marcus's interpretation of a different aspect of life inspired by his experience and a stoic way of living.
One may consider a few messages from 12 books in different life areas and situations.
---
Book 1
Not to leap on mistakes or captiously interrupt when anyone makes an error of vocabulary, syntax, or pronunciation, but neatly to introduce the correct form of a particular expression by way of answer, confirmation, or discussion of the matter itself rather than its phrasing – or by some other such appropriate prompting.
---
Book 2
Offenses of lust are graver than those of anger because it is some pain that drives an angry man to abandon reason. In contrast, a lust-led offender has given in to pleasure and seems somehow more abandoned and less manly in his wrongdoing.
---
Book 3
We must have a sense of urgency, not only for the ever-closer approach to death but also because our comprehension of the world and ability to pay proper attention will fade before we do.
Do not waste the remaining part of your life in thoughts about other people, except when thinking about some aspect of the common good.
Why deprive yourself of the time for some other task? I mean, thinking about what so-and-so is doing, why, what he is saying or contemplating or plotting, and all that line of thought makes you stray from the close watch on your own directing mind.
---
Book 4
These are two of the most immediately valuable thoughts you will dip into. First, things cannot change the mind: they are external and inert; anxieties can only come from your internal judgment.
Second, all these things you see will change almost as you look at them, and then no more. Constantly bring to mind all that you have already seen changed. The universe is changing: life is judgment.
One in a flutter over his subsequent fame fails to imagine that all those who remember him will soon be dead – and he, too.
Most of what we say and do is unnecessary: remove the excess, and you will have more time and less bother.
Try moving the unnecessary should apply not only to actions but thoughts: no redundant actions will follow.
---
Book 5
They cannot admire you for intellect. Granted, you cannot say many other qualities, but that is not how I am made. So display those virtues wholly in your power – integrity, dignity, hard work, self-denial, contentment, frugality, kindness, independence, simplicity, discretion, and generosity.
Do you not see how many virtues you can already display without any excuse for lack of talent or aptitude? And yet you are still content to lag.
Your mind will take on the character of your most frequent thoughts: souls are dyed by thoughts.
---
Book 6
When circumstances force you to distress, quickly return to yourself. Please do not stay out of rhythm for longer than you must: you will master the harmony more by constantly returning to it.
The best revenge is not to be like your enemy.
---
Book 7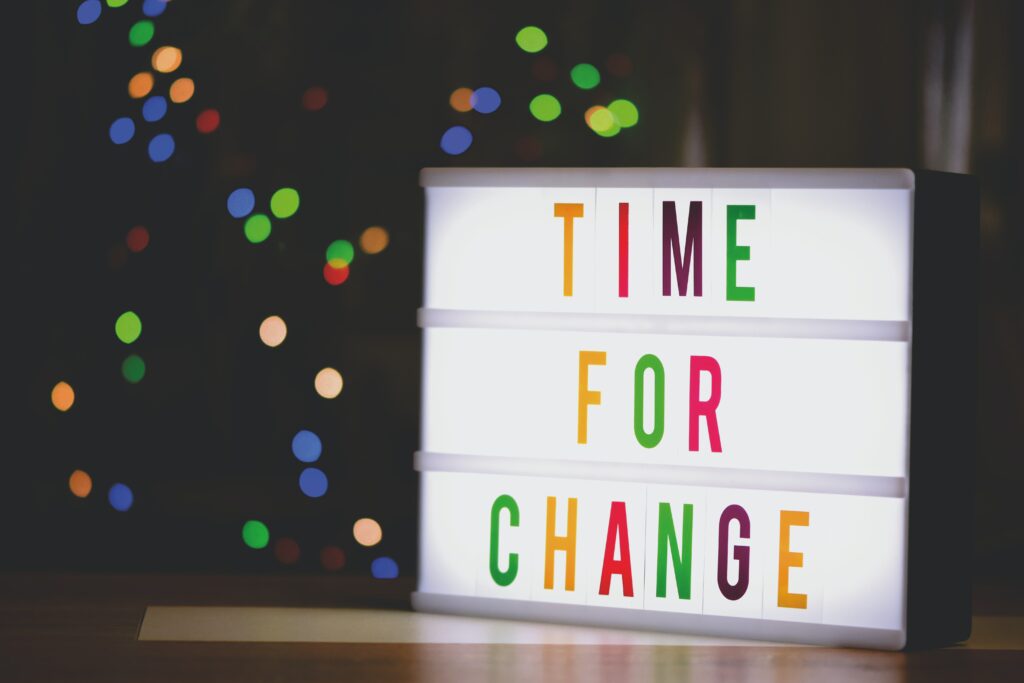 Is someone afraid of change? Well, what can ever come to be without change? Or what is dearer or closer to the nature of the whole than change? Can you take your bath if the wood that heats it is not transformed? Can you be fed unless what you eat changes?
Can any other of the benefits of life be achieved without change? Do you not see then that for you to be changed is equal and equally necessary to the nature of the whole?
Do not dream of possessing what you don't have; instead, reflect on your blessings and their account, and remind yourself how much they would have been missed if they were not there.
But at the same time, you must be careful not to let your pleasure in them habituate you to dependency to avoid distress if they are sometimes absent.
Imagine you were now dead or had not lived before this moment. Now, please view the rest of your life as a bonus and live it as nature directs.
---
Book 8
Life is short for the praiser and praised, for the remembering and remembered. And this, moreover, in just a cranny one continent: not all are attuned to each other, or even an individual to himself. And the whole earth is a mere point in space.
Do you want the praise of a man who curses himself three times an hour? Do you want to please a man who can't please himself? Can a man pleasure himself when he regrets almost everything he does?
---
Book 9
Today, I escaped from all bothering circumstances – or rather, I threw them out. They were nothing external but inside me, just my judgments.
Mere things stand isolated outside our doors without knowledge or reports of themselves. What then reports on them? Our directing mind.
---
Book 10
As far as you can, get into the habit of asking yourself about any action taken by another: 'What is his point of reference here?' but begin with yourself: examine yourself first.
No more roundabout discussion of what makes a good man. Be one!
---
Book 11
A man of forty with any understanding whatsoever has seen all the past and all the future.
The closer to emotions, the closer to power. Anger is as much a sign of weakness as pain. Both have been wounded and have surrendered.
---
Book 12
I have often wondered how everyone loves himself more than anyone else but rates his judgment of himself below that of others.
If a God or some wise tutor appeared at his side and told him to entertain no internal thought or intention that he wouldn't immediately broadcast outside, he would not tolerate this regime for a single day.
So, we respect what our neighbors will think of us rather than what we think of ourselves.
If it is not right, don't do it; if it is not valid, don't say it.
---
I have also created a video of a few quotes from the book – I hope you like it. Please subscribe to my YouTube channel – Myread4change.
---
Two Things to Consider –
Journaling can be one of the best ways to understand ourselves. We are putting our ideas and thoughts on paper to work on them and for clarity.
Meditation is another excellent way of knowing ourselves, which helps in putting things that matter on a pedestal.
Conclusion

–
A meditation book is a sure book to keep beside the bed, and we must read as much as possible. The book reminds us to ground ourselves, let go of trivial things we stress over, and align ourselves to things that matter most.
I hope this Meditations Book Summary helps you in some way. Do share your thoughts in the comments.
I wish you a Peaceful Life.
Muzammil