Book – The Power of Now (Summary)
Author – Eckhart Tolle
Genre – Self-help Book
Initially published in – 1997
Most of the time, we beat ourselves for past mistakes or are constantly anxious about the future. Even when things are good, there are always times when minds wander into the unknown, and before we realize we have virtually taken a trip to the worst situation before returning to the present moment.
Teachings in The Power of Now come as a great hope of living with peace in now. Eckhart Tolle can do what all the great masters have done: to show us, in simple language, that the way, the truth, and the light is within us.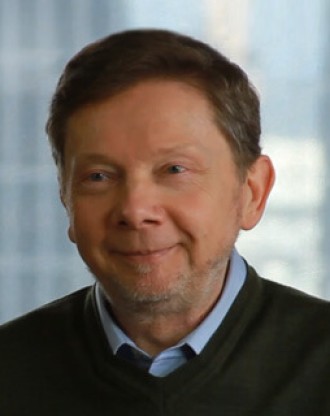 About the Author

–
Eckhart Tolle is a spiritual teacher and best-selling author. He is best known for his best-selling book, The Power of Now The New Earth.
Both these books have sold millions of copies. Tolle is not identified with any particular religion, but many spiritual works have influenced him.
About the Book

–

Eckhart Tolle claims that what he shares is not new and is within us all. However, we have forgotten its presence and identify ourselves with many things we are not.

He further explains enlightenment in simple words and makes it attainable in the current moment (NOW) rather than some far-fetched dream, which is the standard notion around this word. He praises Buddha's definition of enlightenment, "End of Suffering."

The book is written in question-and-answer form. These are a compilation of questions Eckhart Tolle has answered in his different seminars, meditation classes, or one-to-one sessions.

He has also generalized answer to many questions which points in the same direction.
---
A few Points that You May Consider in Your Spiritual Journey
1) His Thoughts on the Word God/Being –
No word can define an infinite being because words often create hindrances more than they help in experience.
Neither God nor Being nor any other word can define or explain the ineffable reality behind the word, so the only important question is whether the word is a help or a hindrance in enabling you to experience that toward which it points.
A belief may be comforting. However, it is only through your own experience that it becomes liberating.
2) Idea of Mind –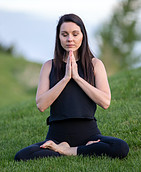 We are constantly identified with the mind and always think we are using reason; however, in reality, we are being used by it.
The author conveys this by asking if you can stop thinking at will for any length; if not, then you are being used by the mind.
Not being able to stop thinking is a dreadful affliction, but we don't realize this because almost everybody suffers from it, so it is considered normal.
Meditation is one way to draw consciousness away from mind activity and create a gap of no mind in which you are highly alert, and aware, yet not thinking.
One criterion you can measure your success in this practice is the degree of peace you feel within.
3) Two Levels of Pain that We Suffer From –
One that we create in the present and one of the past that still lives in body and mind.
Memory and anticipation – dwelling constantly in memory or anticipating tomorrow- completely rob us of now.
We can always deal with our present, but we can never deal with our future, and that's why anxiety is challenging to bear.
Bring your future worries into the present, and you will know you can deal with them as you deal with many things.
Learn from the past—set goals for the future. But focus and honor NOW. You are engrossed in NOW. As you take care of this moment, you take care of the next.
4) The Author Defines Psychological Time as a Mental Disease –
You will not have any doubt that psychological time is a mental disease if you look at its collective manifestations. They occur, for example, in the form of ideologies such as communism, national socialism, or nationalism or rigid religious belief systems, which operate under the implicit assumption that the highest good lies in the future and that the end justifies the means.
The end is an idea, a point in the mind-projected future, when salvation in whatever form, happiness, fulfillment, equality, liberation, and so on — will be attained. Not infrequently, the means of getting there are the enslavement, torture, and murder of people in the present.
5) Go Beyond the Level of Word –
Don't get attached to words; see where it points you in. Don't get stuck on the level of terms. A comment is no more than a means to an end. It's an abstraction.
The word honey isn't honey. You can study and talk about honey for as long as you like, but you won't know it until you taste it.
6) Forgiveness –
Forgiveness is to relinquish your grievance and so to let go of grief. It happens naturally once you realize that your grievance serves no purpose except to strengthen a false sense of self.
Forgiveness offers no resistance to life and allows life to live through you. The alternatives are pain and suffering, a greatly restricted flow of life energy, and, in many cases, physical disease.
7) Relationship –
Intimate relationship and all their challenges have been explained in detail with the most straightforward explanation I have ever read. Love is unconditional. And if it is based on another person's behavior, it's not love.
All the problems in relations – They do not cause pain and unhappiness. They bring out the pain and sorrow that is already in you.
8) Embracing Impermanence of Things –
Accepting the impermanence of everything we own and desire is put across well. The Sooner we let go of our identification with them and dependence on them to make us happy, the better.
As everything that arises will pass. While we are free to appreciate everything and enjoy it, we should only see that as a gift, and passing away of those shouldn't make us unhappy.
9) Loved This Experiment to Feel No-Thought State –
Pose this question often, and you will feel a thoughtless state. Question – I wonder, what is going to be my next thought? Then, wait, and you will see space before any ideas occur.
---
I have also created a video of a few quotes from the book – I hope you like it. Please subscribe to my YouTube channel – Myread4change.
Conclusion

–
You will certainly feel light and consider letting go of a lot of unnecessary emotions, feelings, thoughts, and many things that you might have held up in your mind as you realize those things make your life unpleasant. Removal can enrich a whole another level.
If you like this book, you will also like The Complete Game of Life, How to Play It, and The Power of Awareness.
I hope this book summary helped you in some way. Please leave your thoughts in the comments.
I encourage you to read and embrace the power of now.
Muzammil.