Book – The Power of Intention (Review)
Author – Dr. Wayne W. Dyer
Genre – Self-help
Published in – 2004
In the midst of all uncertainties we are living in right now, it is enlightening to know we can choose to feel good and feel otherwise not doing any good anyway. Change the way you look at things and the things you look at change. That's what this book explains so well in detail.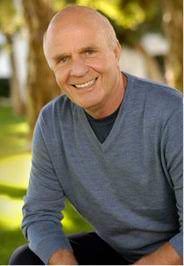 About the Author

–
Dr. Wayne Walter Dyer was an American author and motivational speaker. His first book Your Erroneous Zone is one of the best-selling books of all time.
He has authored many more best-selling books in which The Power of Intention is one. His teaching grew from motivation techniques and positive thinking to guiding readers about the spiritual solutions to the challenges of life.
About the Book

–
The Power of Intention explains how we as an individual has the power to create our lives the way we want it for us and We cannot have good coming to us unless we think of good for us and others.
So long as we have ill feelings about others and their way of doing things, we will find it impossible to reach the lives we strive for ourselves.
Dr. Wayne encourages readers to begin with reading Part III of the book first where he has narrated a person who is connected to the field of intention to give a clear idea of what one can expect by adopting the teaching from the book.
---
Part I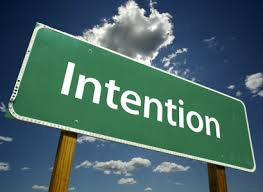 In part 1, the author explains Intention as our ability to make connections with our higher self rather than just a strong desire with solid determination.
He explained as he moved further into his teaching and experienced life he saw Intention as dormant forces, faculties, and talents that can come alive when we make that connection.
The seven faces of intention have been explained in great detail namely – Creative, King, Love, Beauty, Abundant, Expanding, Receptive. Moving on to explaining difficulties one faces connecting to Intention and staying in the lower level where he is unable to manifest his desires.
---
Part II
In part II Author explains How to use intention to manifest our desires by putting into practice principles shared in section I. Be it enriching our relationship with self. Getting along with others in a joyous way. Attracting success and abundance. Living stress-free life. Bring out our genius and create a life of bliss.
Two things that I found highly insisted through the book are the power of Gratitude and Meditation. The practice of gratitude works best when we can either write or deliberately think with a relaxed mind. Meditation is another practice that one must adopt as that has numerous benefits, a calm mind, better perspective, awareness of the moment to name a few.
If you have never meditated before or feel you are always short on time you may consider 3 Minutes Meditation! for a quick meditation.
The Power of Intention provides a principle that helps to change from what has always been to what one intends to manifest through a shift in thoughts and how we look at things. The Power of Intention is full of insights to change our inner speech, our level of energy, and the way we look at self-importance.
I have also created a video of a few quotes from the book – Hope you like it. Please do subscribe to my Youtube channel – Myread4change.
---
Conclusion

–
I highly recommend this book for everyone who is looking to change the way things are by understanding, setting an intention, and following principles that will bring tremendous change in all aspects of life. You will be clear why you are where you are and it will encourage you to change the way you look at things for things to change.
You may download a free E-book here. If you like this book, you will also like The Power of Awareness.
Hope this post helps you understand what to expect from the book. Please leave your thoughts in the comments.
May you set great Intentions, put in the work, and achieve great success.
Muzammil