Book –Win Your Inner Battles
Author – Darius Foroux
Genre – Self-Help
Published in –2016
One can choose to go back toward safety or forward toward growth. Growth must be chosen again and again; fear must be overcome again and again.

– Abraham Maslow
Winner Your Inner Battles is the fourth book I read by Darius Foroux after Do It Today, Think Straight, and What It Takes to Be Free.
How we talk with others matters, though what matters more is our internal dialogue. Beliefs we have believed, limits we have set for ourselves of what we can and can't be, do, and have.
About The Book

–
Darius claims that fear restricts us from becoming who we can be and pushes us to play small to fit in while secretly or openly talking about how we want our lives to be.
The book is divided into three little books: Inner Warfare, Control, and Purpose. Each contains a few small chapters with ideas to conquer an enemy within. Many may remind us what we already know yet don't apply.
Darius takes us on his life journey on how he won his inner battles, which he calls fear and lack of confidence.
Here are excerpts from each part –
---
Part I – Inner Warfare
Fear once served as a mechanism that protected us. Nowadays, suspicion has become our enemy, ripping us with our freedom. Every type of fear we experience daily is based on one thought: "I cannot handle it."
1) Know Your Enemy –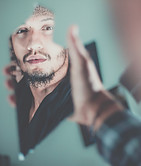 Darius claims unless we know what we are up against, we will never be able to prepare and defeat our enemies. The best way to do that is to know ourselves.
The best way to self-awareness is through questions we ask ourselves, aka our self-talk. You may consider the 21 questions Darius offers in the book. Here are a few of them.
What am I good at, what am I bad at, What is the most essential thing in my life, What stresses me out? What's my definition of success? What do I think about myself?
2) Decide –
Fear once served as a mechanism that protected us. Nowadays, suspicion has become our enemy, ripping us of our freedom.
People who achieved their goals decided that they could. Life is about decisions, and giving into fear is also a decision. Choose courage over fear.
3) What Are You Afraid of? –
Even though we aren't in physical danger like a hunter or gatherer days, we now give into different kinds of fear. Making a list of our worries is a great way to put them under the scanner.
Darius suggests many fears. See if you resonate with any – Rejection, Failure, Change, Accidents, Losing your job, Aging, or Being Alone. Write your list.
4) Analyze and Improve –
There are many factors in life that we cannot control. Think about the weather, traffic, economy, terrorist attacks, accidents, death, etcetera. Yet, we do end up complaining and worrying about them.
You may ask an excellent question when feeling stuck in any situation. "What lies within my control?" This will disrupt the worry train and bring you back to sanity.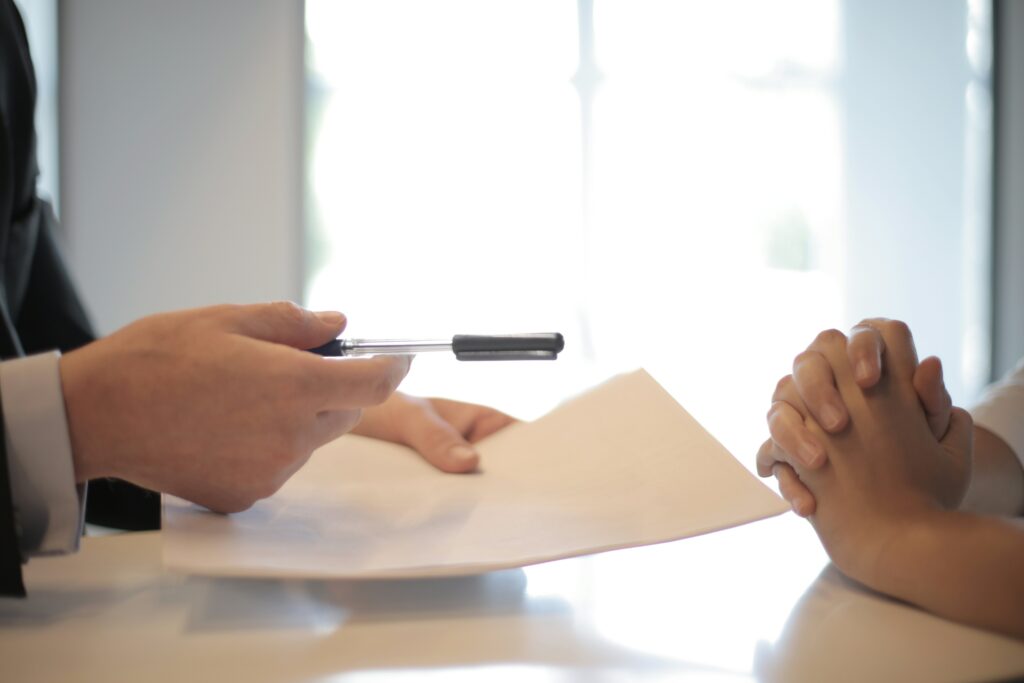 5) Commit to Improve –
Commitment only requires us to say, I can do this. This statement empowers us to act. Without obligation, there is no consistent action.
Remember this: Inconsistency is the enemy of results. Aim for consistent daily progress, even if it is 0.01%. By the end of the year, it will amount to significant results.
---
Part II Control
Without action, there is no outcome. The best cure for fear is action. Always act with courage and dominate the enemy within. Taking control means we take matters into our own hands with full responsibility.
1) Build Confidence with Competence –
Darius claims that a lack of self-confidence is always behind a lack of action. The best way to build confidence is to work on competence.
The better you are equipped to do something, the more confident you feel. Hence, make sure you keep learning and improving at all times.
2) Start Small – (Best Book to refer to is – The One Thing)
This may sound counterintuitive to chasing big goals. However, it is proven that when we set big goals, we feel more overwhelmed than inspired once the initial spark is gone.
You need to be in the game long enough to win. That's where starting small fits in. Focus on small tasks, wins, and goals; keep adding the following steps and objectives as they become manageable.
3) There are No Wrong Decisions –
When we adopt a mindset of "there are no wrong decisions," we do not fear making bad decisions. Every decision we make leads us to opportunities to learn and grow.
Regardless of our path, we must enjoy the experience and not fear that we made the wrong decision. That will cause us unnecessary stress and anxiety.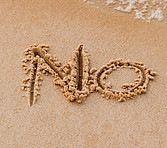 4) Say No More Often –
Why do we say yes more than we should? We are afraid to say no, to let people down, and ultimately, to avoid confrontation. The stress of saying no often makes us say yes automatically.
You may consider reading the book "The Art of Saying No" if you struggle to say no.
5) Comparing Ourselves to Others –
This may sound cliche, but we always keep doing it; we keep comparing our work, possessions, and lives with others and remain stuck in a vicious circle.
The only benefit of comparison is if you do it to learn from someone or seek inspiration.
---
Part III Purpose
Again, this may sound very preachy, but having a purpose in life is essential. It doesn't mean we need to have our entire life cut out for us; it means we have something to work towards that gives us a sense of joy and meaning.
1) In Search Of Meaning –
If you are doing something because someone else is doing it, it is time to rethink your life.
The stress you experience when something terrible happens is self-created inner resistance to external factors you cannot change.
2) Stop Feeding Your Ego –
Most people are unaware of their ego, making it difficult to control their happiness. What is more important in your relationship: winning arguments or true love and connection?
When your ego pops up, you may consider this question: Is this necessary? Next time, when you are getting into an argument, stop and ask yourself whether you or your ego are arguing.
3) Set Goals –
The most important thing about setting goals is that it's not about achieving the goal. It's about the process that leads you to the plan.
It's not about achieving the goal. It's about how the plan changes your daily life—striving for goals forces you to form new habits. And that's priceless.
4) How to Make Sure We Achieve Goals –
Goals without action are bound to fail, and it is not a good feeling if you have experienced that feeling. While many don't set goals to avoid disappointment, Darius suggests an alternative.
Darius suggests backing up goals with systems. A system is nothing more than a recurring process. Create a daily routine process that will bring you to your goals.
---
I have also created a video of a few quotes from the book. Please subscribe to the YouTube channel self-help book quotes- Myread4change
Conclusion

–
As you finish reading How to Win Your Inner Battles, it will leave you with ideas to explore and eradicate inner fear and show up with more confidence. I highly recommend the book. It will be worth your time and direct you towards a better life.
If you like this book, you may also want to read "The 5 Second Rule".
I hope this book summary helped you in some ways.
Thank you for reading. I wish you a fearless life.
Muzammil